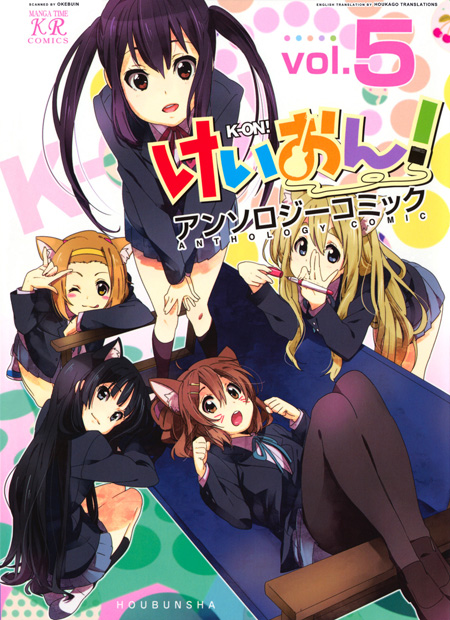 This is the complete volume 5 of the Anthology. It includes previously released chapters 1-13 (with a couple of minor revisions), newly translated omake 4-komas by Suzushiro Seri, comments by all participating mangaka, illustrations, and covers.
As always, many thanks to Okebuin for providing the raws!
This concludes the K-ON! Anthology Comic series of books.
However this is not the end.
K-ON! Story Anthology Comic volume 1 chapter 1 is coming next.